Tired of not finding a bra that allows you any type of neckline? We have found an ideal option (invisible bra) that also raises your chest.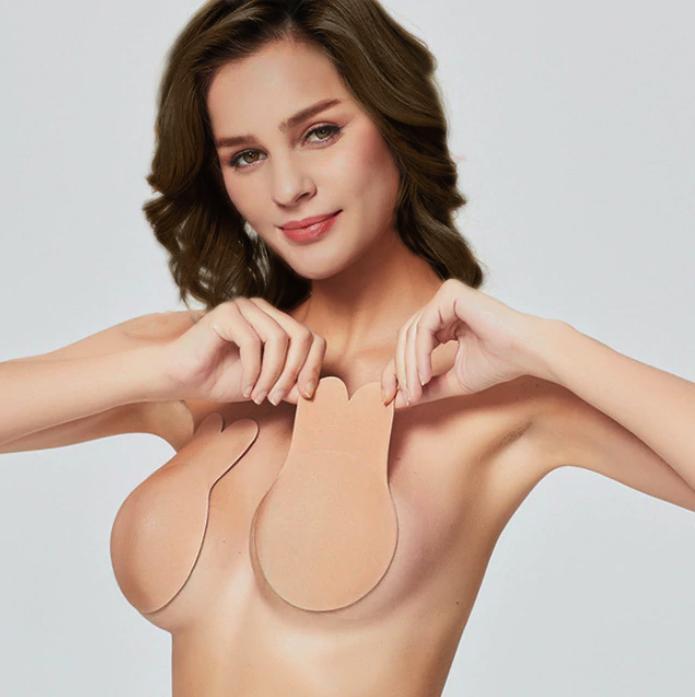 Women with large bra sizes face an almost impossible challenge every time they look for a bra. But if you are also looking for a bra that allows you to wear a wide front or back neckline, the complication increases considerably.
The options for women with small breasts multiply (maybe they don't even need a bra), but if what you are looking for is an alternative that, in addition to covering, will lift your chest. You are lucky! We have found a sticker type bra with a novel shape (it looks like a bunny), and that changes the rules of the game.
The "lift up invisible bra" is an invisible bra that helps you lift your chest while providing that rounded shape you need. Now you no longer need any type of bra; you will not worry about the straps or anything else. You are free to wear the garment you want without fear of your underwear showing!
The invisible bra are available in three sizes: the S (corresponds to 9, 5 centimeters and for cups that go from A to C), the M (11 centimeters, for cups from D to E) and XL (13 centimeters, for cups from F to H). They are made of skin-friendly material that is breathable and does not cause redness.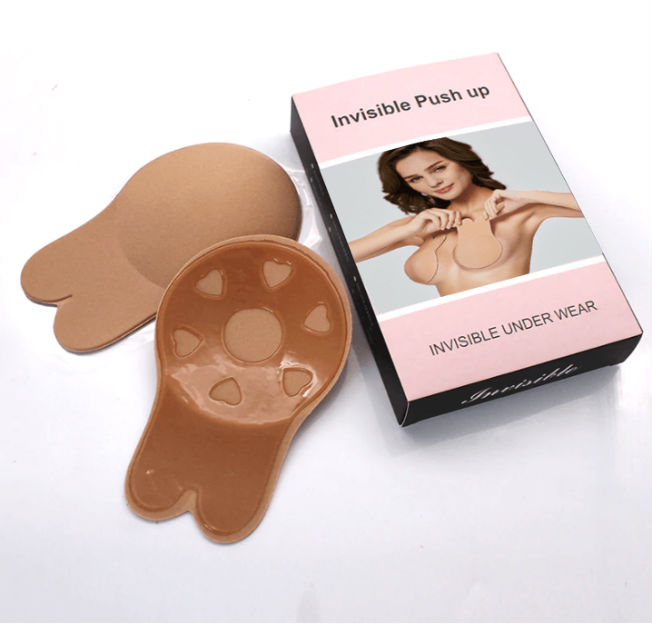 They adhere strongly and are not affected by sweat, but it is not difficult to remove them. And forget the suffering you have every time the temperatures rise and the sweat that accumulates under your chest I can get to pierce the fabric of your top. With this invisible bra that lifts the chest, that sweat will be much less.
They assure you that you can use it for about 1000 occasions. And they even allow you to wear them under your swimsuit because they are waterproof. You will no longer have to avoid those total trend swimsuits because they do not fit you well or have little support.
Do not stop having fun with these patches that lift the chest because, in addition to the skin and black tones, you will find them with floral print and two types of animal print.
How to wash your invisible bra
After each use, you should wash your invisible bra with the product they sell. It eliminates odors, sweat, dust, and makes it perfect to avoid losing the adhesive you need to keep it working perfectly.
Wet each glass with warm water and spray two or three drops of the cleaning product (with each pair you buy, your included cleaner comes). Clean it with your own fingers making circular movements and rinse with water to finish. The last step is to let it air dry.
Also Read:
Nursing Bra: How To Choose The Most Suitable One